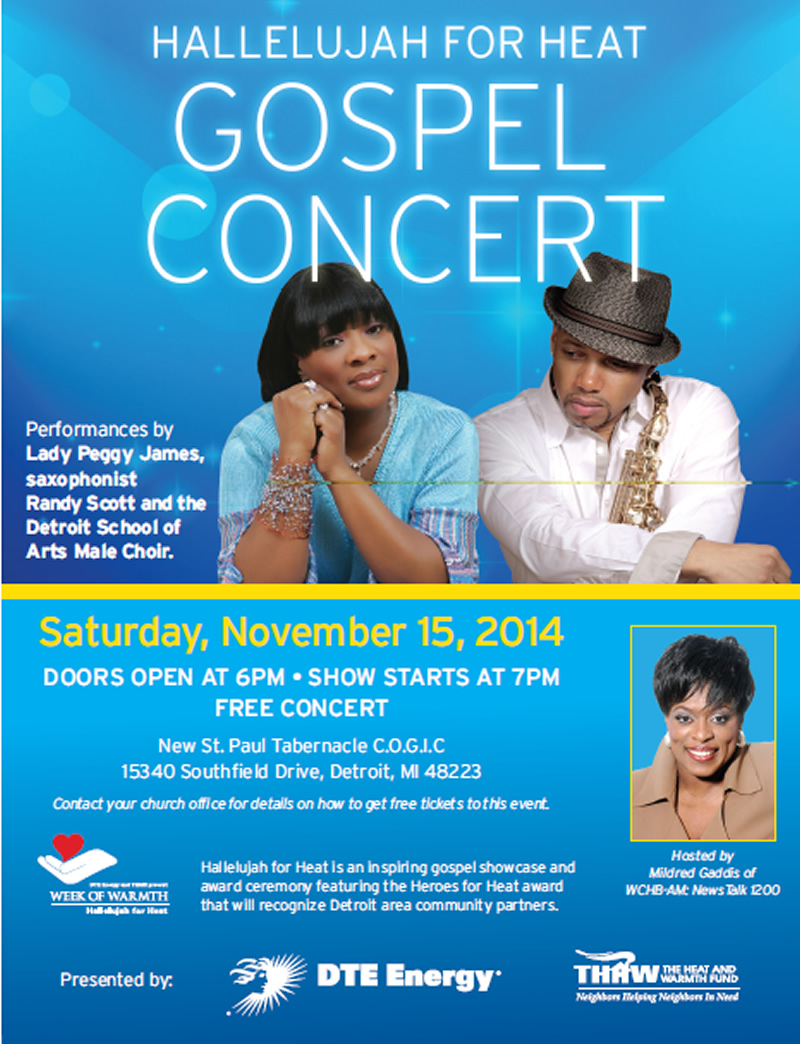 HALLELUJAH FOR HEAT Gospel Concert, Saturday, November 15, 2014, Doors
Open @ 6PM ~ Show Starts @ 7PM. FREE CONCERT At New St. Paul Tabernacle
C.O.G.I.C., 15340 Southfield Drive at Fenkell, Detroit, MI 48223. Hosted
by: Mildred Gaddis of WCHB AM News Talk 1200. Performances by: Lady
Peggy James, Saxophonist Randy Scott & Detroit School of Arts Male
Choir. Hallelujah for Heat is an inspiring gospel showcase and award
ceremony featuring the Heroes for Heat award that will recognize Detroit
area community partners. BISHOP P. A. BROOKS, PASTOR OF THE HOST
CHURCH, NEW ST. PAUL TABERNACLE CHURCH OF GOD IN CHRIST WILL BE HONORED
DURING THE CONCERT AS A "HERO FOR HEAT." Presented by: DTE Energy and
THAW (The Heat and Warmth Fund).