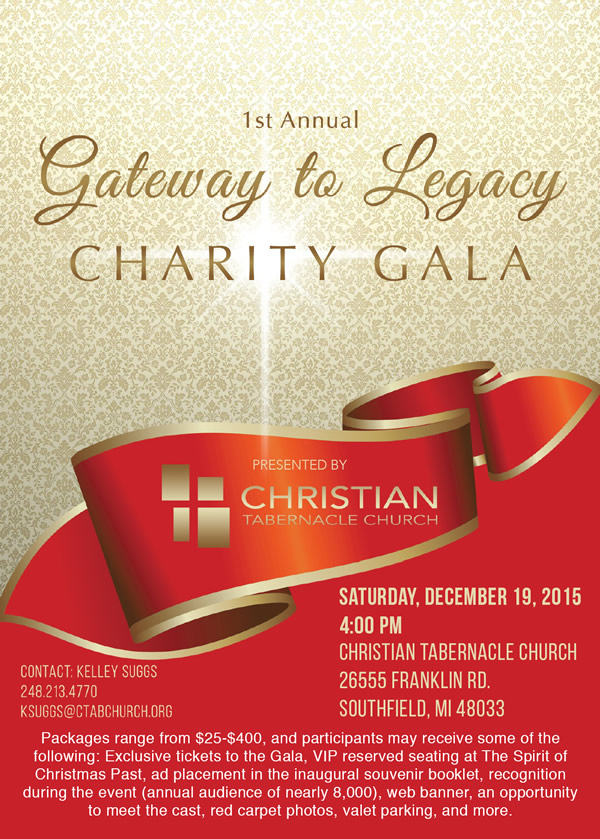 1st Annual Gateway to Legacy Charity Gala, Saturday, December 19, 2015,
at 4:00 p.m., at Christian Tabernacle Church, 26555 Franklin Rd.,
Southfield, MI 48033.
Sponsors/Patrons/Advertisers
…Packages
range from $25-$400, and participants may receive some of the following: Exclusive tickets to the Gala, VIP reserved seating at
The Spirit of Christmas Past
,
ad placement in the inaugural souvenir booklet, recognition during the
event (annual audience of nearly 8,000), web banner, an opportunity to
meet the cast, red carpet photos, valet parking, and more. Contact:
Kelley Suggs, (248) 213-4770,
KSuggs@ctabchurch.org
.
The Spirit of Christmas Past
, Saturday, December 19th and Sunday, December 20th, 7:00 p.m. Admission is FREE by ticket only. More info at
www.CTABChurch.org
or 248.213.4770.