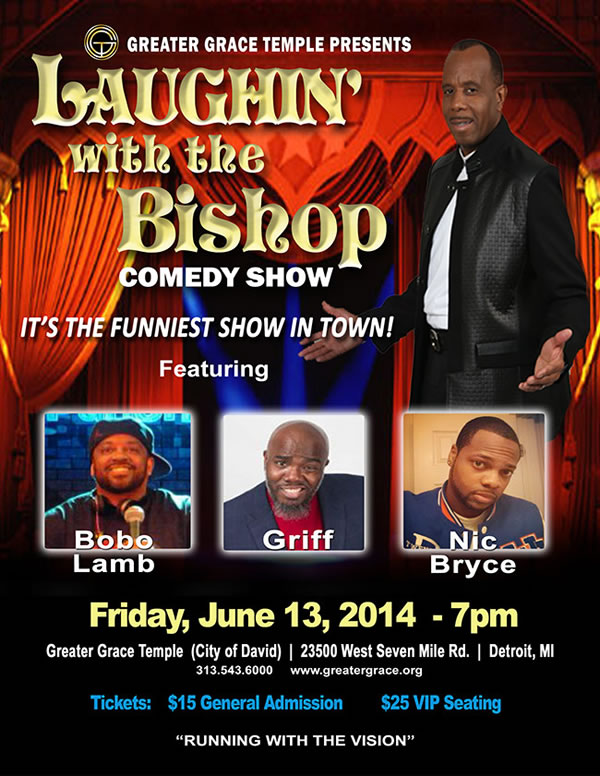 Greater Grace Temple presents "Laughin' with
the Bishop" Comedy Show…It's The Funniest Show in Town! Friday, June 13, 2014 – 7pm.
Featuring: Bobo Lamb, Griff, Nic Bryce, and Mary Ann DeMoss. Tickets:
$15 General Admission / $25 VIP Seating (VIP Seating includes an
after-show meet and greet
with the comedians and light refreshments) * CLICK HERE TO BUY TICKETS
ONLINE * At Greater Grace Temple (City of David), 23500 W. Seven Mile
Rd., Detroit, MI 48219, Bishop Charles H. Ellis III, Senior Pastor. For
more information call 313.543.6000 or visit www.greatergrace.org.